Southfield Recruiting and Staffing Solutions
Connecting Qualified Employers with Southeast Michigan's Leading Manufacturers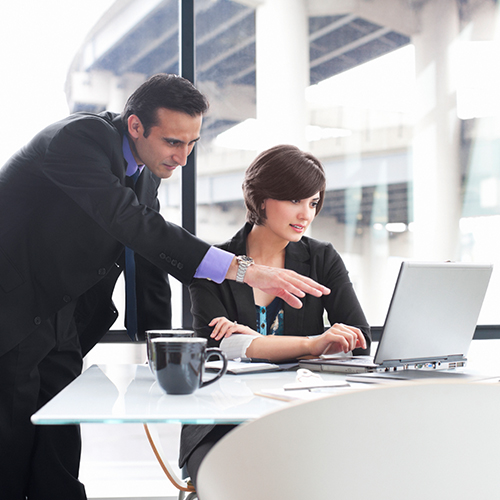 With the bulk of our staff possessing combined decades of professional staffing experience, Labor Staffing Solutions is Michigan's most recognized staffing firm. Manufacturing has seen a significant change over the course of the last two decades, and finding talent can be a business' biggest challenge.
Our staff recognizes that with difficult obstacles comes opportunities and innovation, and our mission is to provide you with the most qualified talent in the marketplace that's competitive in scope. We are committed to maintaining clear objectives, consistently achieving goals and building real relationships to support our clients' goals and objectives.
---
"Our manufacturing company of approximately twenty-five employees has been a client of Labor Staffing Solutions since February 2005. Labor Staffing Solutions and their staff have always met our needs and supported us through our growth in the manufacturing area. There have been many times when we have required people within a few hours and they have not only helped me with this but also in securing people for full-time employment. I have enjoyed working with all their staff and highly recommend Labor Staffing Solutions as a source for your temp and full-time needs." -- L. DiFasio, Plant Manager
---
Michigan's Preferred Labor Staffing Agency
Labor Staffing Solutions specializes in maintaining a tremendous pool of skilled and general labor candidates that we have personally screened and interviewed. We realize and understand that your business is only as successful as the people behind it, which is why we have a dedicated staff at hand to help you throughout the selection process. Our commitment to providing top-of-the-line customer services means you get dedicated on-site administration, comprehensive, and thorough screening of all potential applicants.
Southfield Area Labor Staffing - Job Categories
By working with us, you can be certain our team will:
Recruiting
Screening
Interviewing
Evaluating
Qualifying
Placing
Performance Monitoring
Specialized Invoicing + Reporting
Relationship Management
Payroll Services
Our staff recognizes your need for various staffing options, allowing you to supplement your workforce at a moment's notice. Whether your need is long or short term, temporary or direct, Labor Staffing Solutions has the following work options to suit your needs.
Client Testimonials
"We are a new and growing business with many different needs. We are an automotive supplier and warehouse. Never knowing when we will need extra help, we can always depend on Labor Staffing Solutions to provide us with excellent temporary workers. We highly recommends Labor Staffing Solutions for their staffing needs. They are dependable, professional, competitive in pricing, and always there when we need them." C. Ghannam - Office Manager
---
If you're one of the many employers out there who's ready for solutions that compliment your team and get results, you're one CLICK away from realizing what Labor Staffing Solutions can do for YOU!