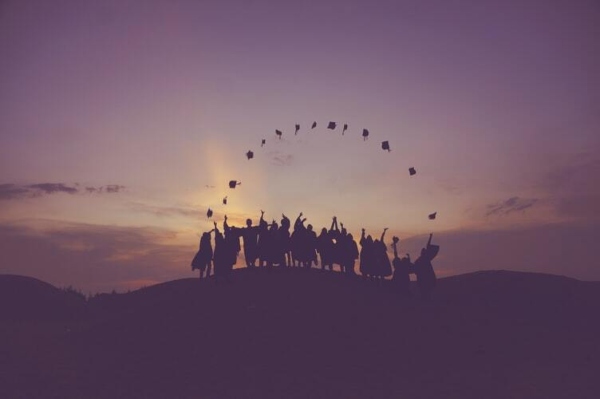 It is safe to say that the graduating class of 2021 is unlike any other. College grads, you've made it through the trials and tribulations of college life, with a global pandemic plopped right in the middle of your Junior year. This feat was daunting, and it does not go unnoticed. Employers like ourselves recognize the added difficulties you have overcome.
So, you made it through. Now what? The COVID-19 Pandemic threw a giant wrench into the US economy, and while at first glance this may seem like bad news for grads, we don't believe that to be the case. While the class of 2020 graduated before a hiring freeze, this class is diving toward a new world of opportunities.
Good News for Recent Grads - Jobs are Available!
Due to the massive job losses faced at the pandemic's peak, employers are now back on the market to fill these roles as our economic situation starts to improve. According to Forbes, there were more jobs posted on Indeed in April 2021 than February 2020, pre-pandemic. This means it is a job seeker's market! With the rise in social justice advocacy, employers are working towards more inclusive hiring practices and considering all aspects of a candidate's profile. They are looking beyond the cookie-cutter resume, and this means more opportunities for younger candidates.
On top of the plethora of open positions out there, we have seen pay increases in most fields of work. The competitive job market and new adjustment to remote work have encouraged employers to be more flexible with schedules and work from home accommodations. The class of 2021 has more room to be picky than ever before.
When Is the Time to Strike?
The greatest challenge facing the graduating class of 2021 is the class of 2020. Because of the market this time last year, the class of 2020 is still on the hunt. There is also the competition of those who have lost their jobs during the pandemic. Right now, unemployment benefits are at a high in Michigan, so many job seekers can be patient with jumping on job opportunities. This is projected to change in September, so the time to apply is RIGHT NOW! We foresee a rapid increase in applicants once unemployment benefits change, so the time for job seekers to apply and secure the roles they want on their terms is as soon as possible.
Take the First Step Towards the Rest of Your Life!
At Entech, we have a variety of roles across various fields available. If you are a recent grad looking to join the job market, you can be sure you are in good hands with us. We will help you navigate the world of opportunities out there and to find you a job to begin your career trajectory. To get started, give us a call at (248) 528-1444 or email your resume to recruitinggroup@teamentech.com. We can't wait to help you find your dream job.